I belong to John Howe's forum and I posted my La Belle Ferroniere for feedback and I've received some feedback from John:
"That is a very nice piece, perhaps the least resolved portion is the joining of the tiger's head to the neck and body. The chin is very flat, whereas the dress has deep shadows to the right, which makes the face feel a little flatter than it should. Approaching the modelling and shadows of the face more thoroughly would help. Don't neglect details; the tiger's whiskers feel about a quarter of an inch thick. Rather than actual whiskers, they are more the idea or afterthought of whiskers, if that makes any sense, more a graphic element rather than a real element. That may not be very clear, but familiarity is not a substitute for observation; they read as whiskers in the context of an image, but if they were real, they would be very odd. (There are good whiskers in Leonardo's Lady with an Ermine (on the ermine, not the lady)."
This is very cool!
Here is the link:
link
I stumbled upon this on facebook and its really inspiring for any artist, its get you motivated again :D
Link: http://yukoart.com/blog/whether-you-make-it-or-not-is-never-about-talent/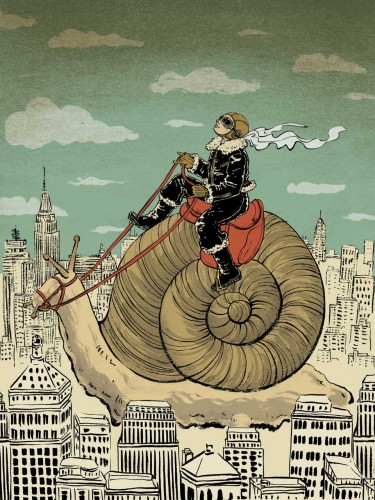 "Can you tell who's going to make it in your class?"
I sometimes get this big question. And my answer is YES, I CAN. Their eyes open up twice as big. But wait! I need to explain a bit more.
Recently in my class, a students, who is very talented, but lacking a bit of focus, and hasn't been creating work up to his talent, said "I always wanted to be a concept artist, but not anymore". I asked why. Initially he didn't give me a good enough answer, but after talking for a few minutes, he finally said this:
"I find there are always people who are better than me, and I don't think I can be as good."
Now, this is not the best answer, but at least a good enough answer in a way that solving a problem starts from admitting the problem. Right?
So, going back to WHO MAKES IT.
The answer is this: those who dream big, and those who work hard toward it. Those are the ones, I can guarantee, who make it at the end. It's that simple. It is never about how talented you are.
I have been teaching for 12 years now. I have met many students and aspiring illustrators. And let me reassure you, talent is NEVER the key to how one makes it or not. Of course, if you have the talent AND extremely hardworking, then, congratulations. You are unbeatable. (Stop reading this and just go back to the work you were doing, will you?) But the truth is, most us are not those very rare few. And that is totally OK.
I have seen many extremely talented students who ended up never making it. Because they relied too much on the gift they were born with, and never learned to work hard, because they felt they were just too cool for school, stopped listening to professors' advices, etc, etc…, while others who are not as gifted worked their ass off and get better slowly but surely.
I think one of the best things that happened to me when I was still a student was the fact that
my roommate
was one of those very rare few. You know, that one person who was extremely talented AND hardworking, that you know you would never be.
The reality was, after that initial intimidation slowly faded away, I was able to just accept the fact
there are ALWAYS going to be people who are better than you, and that is totally OK.
It is an unnecessary distraction you should never focus on. By having that genius roommate, I was actually able to, from early on, not worry about looking at others and getting intimidated, and rather spend that energy focus on my work and my own strength.
I had a classmate who's dream was to be a kids' book artist. She started art later than most of her classmates. Thus her work at that point definitely looked that way. I asked an another classmate, "Do you think she will one day get a kids' book deal?" The classmate answered without even hesitating for a second, "Oh yeah, for sure! She is so damn determined; I have no doubt she will! "
One thing she did was she worked really REALLY hard. She listened and applied every advice and criticism instructors and classmates gave her. Sometimes things worked, sometimes things didn't, but she never gave up. Her work got better slowly but surely each and every single day.
And guess what? More than a decade after graduation, while many of her classmates ended up going onto different paths, she is THE ONE with multiple kids book published, with more on her way, and teaching the next generation of aspiring kids book artists.
She had never stopped, for more than a decade, to have focus, work ethic, and a big dreams always close to her heart.